Product > ANTIAGE LOTION
ANTIAGE LOTION
Model : NSC-04
Market price :
US $ 14.30
SIZE
Member price
SN
Quantity
120ml/ 4.25oz

US$12.80

Join!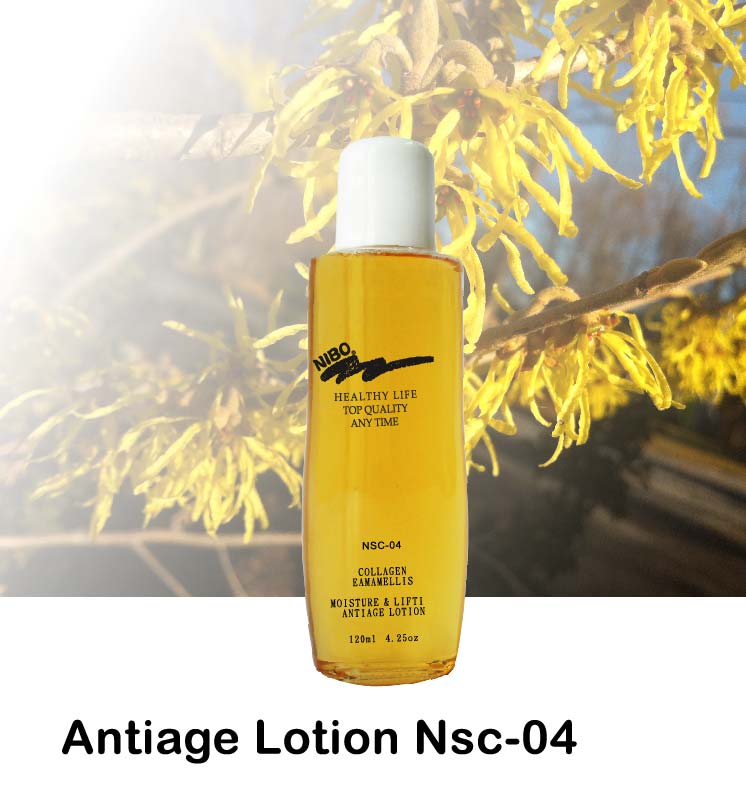 Product Information
Saturate cotton pad and smooth gently over cleansed face.
Avoid getting directly in eyes.Follow with NIBO ANTI AGE ESSNCE
Ingredienst:
Ingredient:
Pure Water ,Glycerin ,Butylene
Glycol & Water & Witch Hazel
Extract ,Butylene glycol ,Sodium
Hyaluronate ,Polysorbate 20,
Aloe Barbadensis Leaf Juice,
Propylene Glycol & Water &
Glycyrrhiza Glabra Extract ,
Torreya essential oil
How to use:
Difficult environmental conditions and unpredictable mood
swings dictate the outlook of your face.
"Interism" retums the skin to its most natural and clear state.
Responding to the always changing conditions of the
skin Inter skin normalizer individualizes skin care regimen
by tackling each problem at its source. spirits will rise.
Skin will remain precious and pure always.