Product > 3D MASCARA
3D MASCARA
Model : 7027M(blue,black)
Market price :
US $ 12.80
SIZE
Member price
SN
Quantity
1pc(8g)

US$11.40

Join!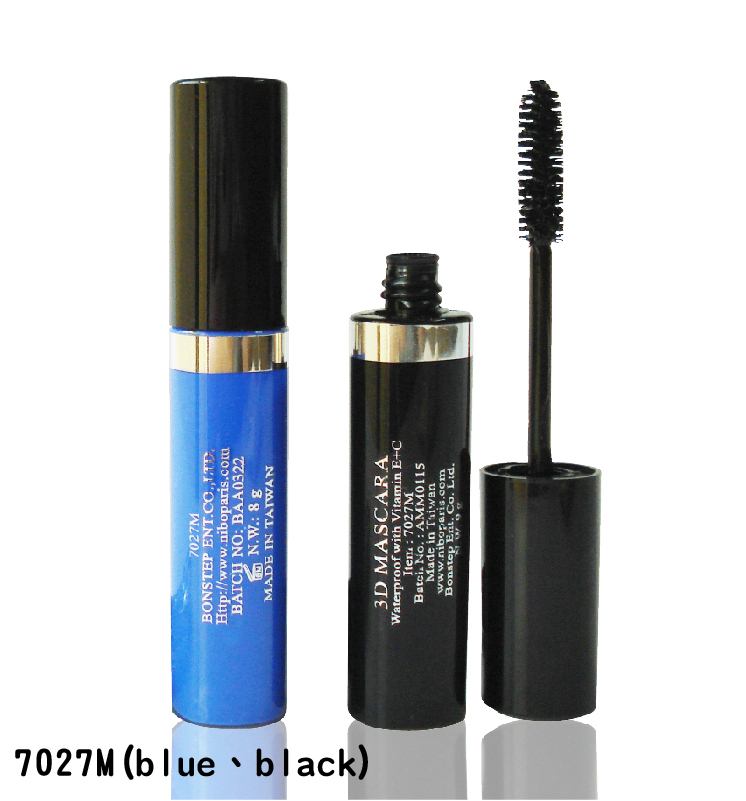 Product Information
3D Waterproof W/Vitamin E+C
Innovative combination of thick makeup eyelash
growth formula, big eyes and fascinating release.
Thick eyelashes, memorable!
Contents: 1pc(8g)
Model: Blue mascara(7027M-Blue),black mascara(7027M-black)
Ingredienst:
Ingredient:
Aqun,Magnesium Aluminum Silicae,P.V.R ,Triethanolamine,Stearic Acid,
Glyceryl Stearate,Sibitan Sesqueate, Glycreyl Abietate, Liquid Paraffin, Polybutene,
Cetearyl Alcohol ,Synthetic Camauba Wax,Synthetic Candelilla Wax, Polyvinyl
Alcohol ,Acrylates Copolymer, Ethyl paraben,Methyl paraben,
Propylparaben, Phenoxyethanol , Butylparaben.
How to use: