Product > Wiping Solution
Wiping Solution
Model :
Market price :
US $ 16.00
SIZE
Member price
SN
Quantity
240 ml

US$14.30

Join!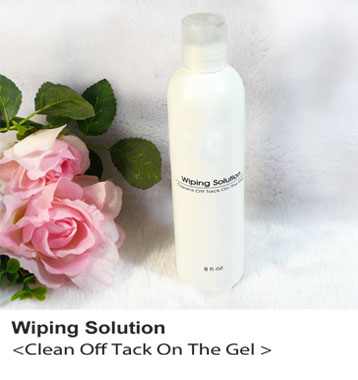 Product Information
<Cleans off tack on the gel>
A clean surface residual gel to accelerate drying and to increase the brightness of.
Ingredienst:
Isopropyl Alcohol, Acetone, Ethyl Acetate, Clotrimazole.
How to use:
After the glue with a cotton pad dampened addition, gel wipe a sticky surface residue, immediately showing bright and clean.