Product > Molding Tool Set
Molding Tool Set
Model :
Market price :
US $ 6.40
SIZE
Member price
SN
Quantity
#1-6

US$6.20

Join!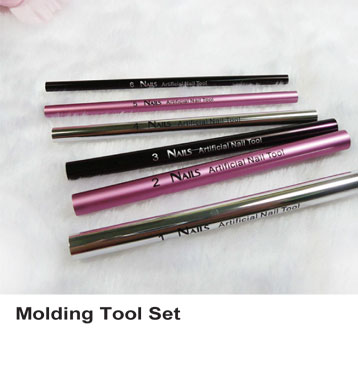 Product Information
A group of 6 into (6 ​​size) a total of 5 colors to choose from.
Make more perfect crystal shape nails!!
Ingredienst:
How to use:
Crystal A good, slightly dry, the fingerprints removed. A hand holding a crystal nail forming rod, placed under a crystal. Close to the crystal A, another hand, use thumb and index finger on both sides of a crystal . so that a crystal can close the plastic rod to form a perfect arc!
Point: tear off a fingerprint, there will be some scale plastic rod attached to the front, in addition to not card pink. Can easily measure the length of the nail.