Product > Acid based Primer
Acid based Primer
Model :
Market price :
US $ 7.10
SIZE
Member price
SN
Quantity
15ml

US$6.40

Join!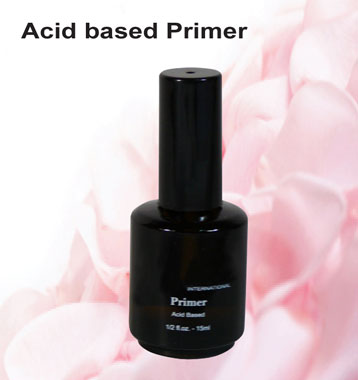 Product Information
Before making crystal nails,
Just Nail enamel powder with bonding agents (fixative),
Can increase the enamel powder (crystals) of the adhesion.
Let your Crystal nail adhesion, not falling.
Ingredienst:
Methacrylic Acid, Butyl Acetate, Butyl Methacrylate, Ethanol.
How to use:
Making crystal nails before the number of coarse grinding rod fan, in a true surface, gently polishing off. Then enamel powder bonding agents (fixed dose), brushing the surface of the nail, the solution will be dizzy, wait 2 minutes, so it is dry, then repeat on the 2 times after the enamel powder can increase the adhesion.