Product > Colored Powder
Colored Powder
Model :
Market price :
US $ 16.10
SIZE
Member price
SN
Quantity
15g

US$14.30

Join!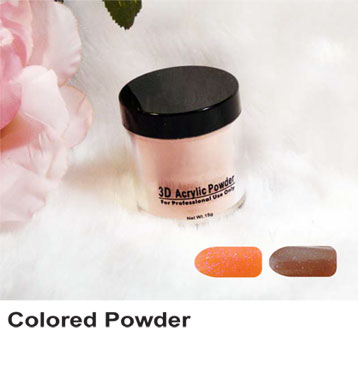 Product Information
Delicate pink color, colorful trace of misty glare,
A dream-like crystal jelly, sweet temperament best suited to your own Garden of Hope,
In the colorful jelly color plate, and add three different colors of sequins,
So simple a prime makeup crystal, reveals a simple and pure crystal light ...
Ingredienst:
How to use:
After the manicure, moisture-proof agent coated with a fixed dose, the
The mink pens, crystal powder with solvent,
Dampened jelly powder, brushing the nails.
And grinding rods with different thickness, the crystal nail trimming polishing,
Finally, oil rubbed against UV light, so bright and moving crystal nails.