Product > Sparkled Powder<Twinkle Holiday>
Sparkled Powder<Twinkle Holiday>
Model :
Market price :
US $ 16.10
SIZE
Member price
SN
Quantity
15g

US$14.30

Join!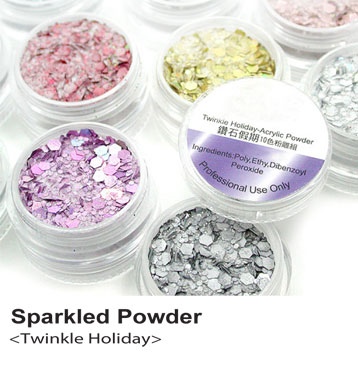 Product Information

Bright solid color of the original color, high color saturation performances,
A crystal suitable for the production of bright sequins, and delicate eye-catching 3D jewelry,
Color from bright pink color eagle, to add bright color colorful glitter powder carving.
Let your delicate crystal other materials, even more beautiful eye-catching!!
Ingredienst:
How to use:
After the manicure, moisture-proof agent coated with a fixed dose, the
The mink pens, crystal powder with solvent,
Polished with bright sequins, brushing the nails.
And grinding rods with different thickness, the crystal nail trimming polishing,
Finally, oil rubbed against UV light, so bright and moving crystal nails.